The Chequers pub is proud to support the work of the local community responder group.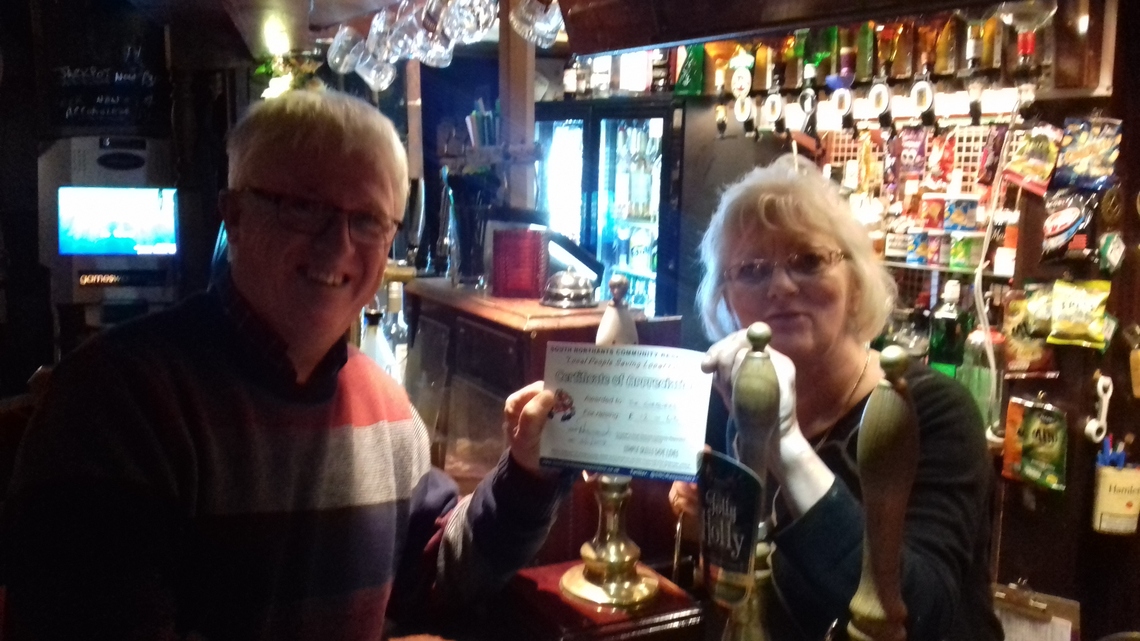 The pub keeps a collection box on the bar where customers generously donate their loose change to the cause.
The community responders are despatched by East Midlands Ambulance Service to attend emergency life saving calls in the local area.
The charity has to raise all it's own funds to provide the volunteers with their life-saving kit, each of which costs around £1500.
Pictured is landlady Gill Walker receiving her certificate from local responder Martin Wilkes.
For more information about the work of the local community responders please visit www.southnorthantsresponders.co.uk