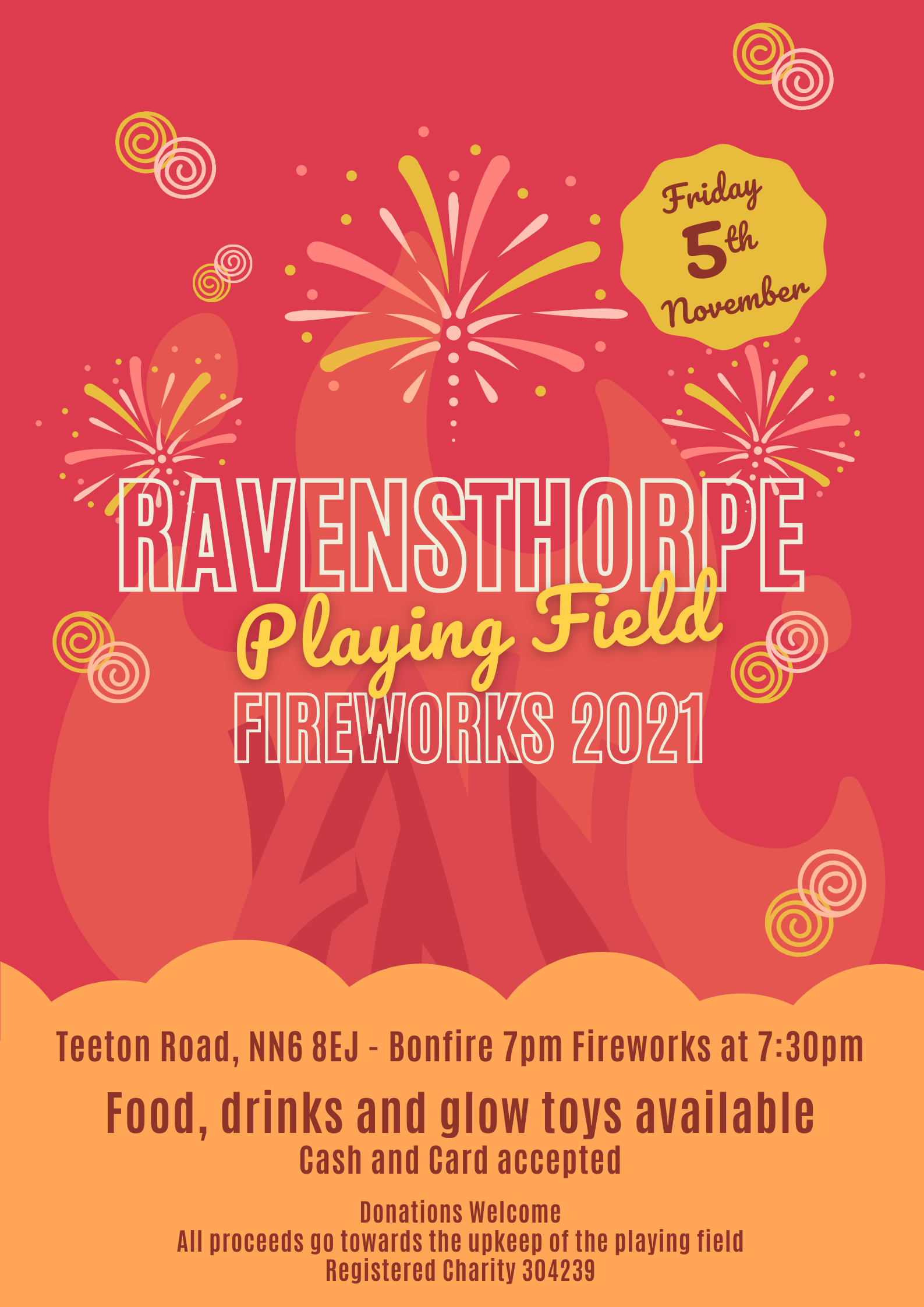 Thank you SO much to everyone who attended the Ravensthorpe Memorial Playing Field bonfire and fireworks display!
It was a raving success with, what we think, over 500 people in attendance (we usually only have 150-250 people)! We sold out of many things due to the sheer volume of people which is amazing for us in terms of fundraising but sorry if you missed out on anything!
Thank you to everyone who donated and supported the bar and catering, all of the money we raise will be put back into maintaining and improving our lovely playing field.
We hope to see you all back next year for our
Summer Beer Festival
and, of course, the Fireworks of 2022!